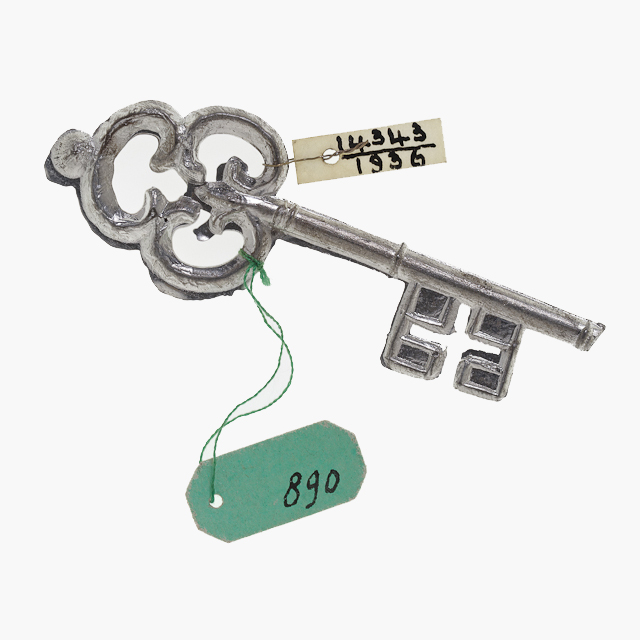 Transferred from the Wellcome Institute in 1985; 1985.52.459
Cast in white metal, this Saint Valentine's key was purchased in the province of Padua in northern Italy. Popularly recognised as the patron saint of love and marriage, Valentine was a Roman priest who was caught marrying couples and martyred for refusing to give up his Christian faith. He was executed on 14 February, AD
269. The date was first marked as his feast day in AD 496, although it was not until the 14th century that it became a celebration of romantic love.
While Saint Valentine's keys are traditionally gifted as a romantic symbol and an invitation to unlock the giver's heart, Saint Valentine is also a patron saint of epilepsy. The belief that he could perform miraculous cures and heal the condition – also known as 'Saint Valentine's illness' or 'Saint Valentine's affliction'
– was once common in southern Germany, eastern Switzerland, Austria, and northern Italy. To this day, a special ceremony where children are given small golden keys to ward off epilepsy is held at the
Oratorio di San Giorgio
, a small chapel in Monselice, Padua, on
14 February each year.